One easy price.
Unlimited potential.
Everything you need to start, streamline, or scale your coaching business.
Currently studying for a coaching certification?
We offer a FREE Scholar plan with unlimited pro-bono clients. Apply Now.
Unlock 10x returns in your business
Satori easily unlocks a 10x value to your business in time savings alone.
Our customers report saving 16–25 hours every month with Satori. At $25/hour, that's a value of over $600/month.
But by far the greater value is how their businesses are transformed…
Satori has been a game changer for me. It takes care of my clients, and opens up my brain space so that I can do my best work.
Kim Argetsinger
Love Satori and it's made such an impact in my life. My business went from a trickle and me feeling overwhelmed to bustling and feeling like everything is super easy.
Amanda Noelle
Satori gives me the space to focus on what I love to do. To invest in something like that is well worth it.
Jamie Gonzalez
Satori has given me a massive buzz and excitement to grow my client numbers, and really cement for me: I AM a Coach—no more playing small for me!
Erin Kyna
Satori easily saves my team 25 hours per month. 100% pro. Love it for all my private clients.
Racheal Baxter Cook
I have 16 new clients this next 6 months and damn, your tool makes it so easy for them to sort themselves out. Can't stop raving about it enough to my clients.
Halley Gray
The Satori Difference
Satori is lovingly crafted for the unique needs of coaches.
Everything you need to succeed, without unnecessary cost or complexity.
As Goldilocks said to the porridge, "this is juuuust right".
We get coaches. We care about your work, and we're dedicated to your success. So we go overboard to deliver our best support.
Take it from our customers…
Satori's level of customer service is off the charts BRILLIANT, you have exceeded my expectations in every way.
Blaze Lazarony
I've been using Satori for about four years, and I love it. It's the only online platform I know of devoted to coaches. They get what we're doing; they understand the importance and reach of this work.
Kirstin Hoteling Zona
I choose Satori because the customer service is out of this world! They are over-the-top committed to everyone who uses it.
Jamie Gonzalez
When you interact with these guys you'll see why Satori kicks arse over a standard faceless program.
Claire Mahon
Thank you for being a big part of my success, and a great example of how to be real, honest, and give amazing service to your customers. You rock!
Rebecca Macfarlane
I have been sending everyone I know your way because I think that Satori is the best and your customer service is exceptional.
Bailey Frumen
You might be wondering...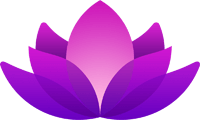 Ready to launch or grow your coaching practice?
Streamline your systems, free up your brain space and do your most impactful work with Satori.
Sign up and get 30-days of Satori on us.